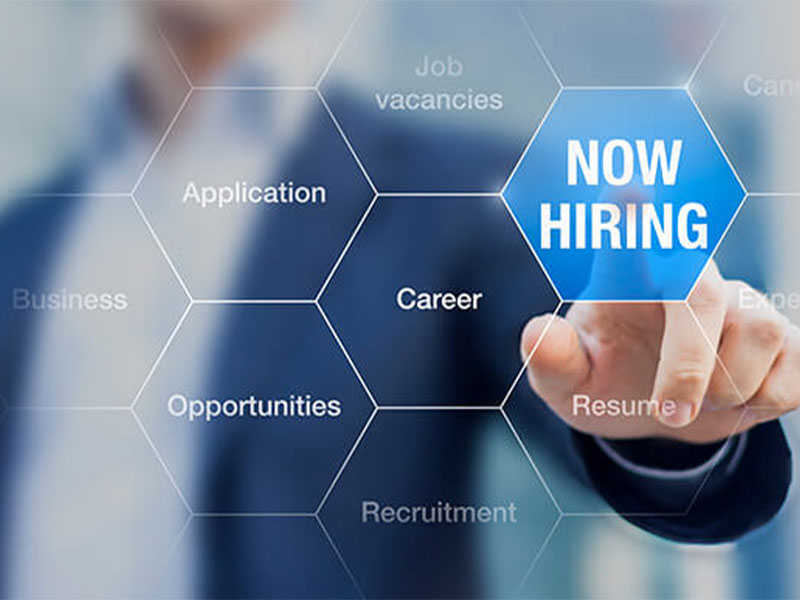 Join Our Team!
We are privileged to serve the patients who entrust their medical equipment needs to us.
HME Home Medical has been helping medical equipment patients in Wisconsin since 1986. We strive to provide superior service with our sleep and respiratory equipment, mobility options, mastectomy and lymphedema fittings, wound care, home modification planning and other related services.
If you are interested in having a POSITIVE impact on the lives of our patients and their families, consider a career at HME Home Medical!
We are partners with Hospital Sisters Health System, where we are driven by our core values of RESPECT, CARE, COMPETENCE, and JOY.
Open Positions:
Charge Master Specialist
Our company is looking for a friendly Medical Biller to help us in our accounting department. You will assure efficiency in the billing and collection cycle. As a Medical Billing Specialist, you will provide education and communication regarding relevant coding and regulatory information to directors and revenue cycle colleagues. You will be tasked with performing maintenance of pricing. You should have excellent attention to detail and an eye for errors. Since most of your work will involve recording and analyzing data, you should be good at math and understand medical terminology.
Delivery Technician
Responsible for the repair and maintenance of all company owned rehab/DME rental equipment as well as customer owned equipment. Maintains appropriate documentation, establishes, implements and monitors policies and procedures regarding the servicing and delivery of equipment.

Home Modification Specialist
We are looking for a skilled Installer to install and maintain all types of equipment at our client's homes. As our Installer, you will be responsible for ensuring that all equipment operates as expected. Installer responsibilities include setting up equipment and maintaining equipment. You will ensure that all equipment installations meet product specifications and client expectations by evaluating customer requirements and work plans. Since you will be working with clients directly, we require excellent customer service skills. This role should be a good fit for those who enjoy using their hands to complete tasks and learn about new technology. Ultimately, your goal is to make sure our products function as expected and provide maximum return on investment for our clients.
Patient Account Representative
Responsible for resolving outstanding unpaid and/or unprocessed medical claims and denied claims submitted to third-party payers. Requires accessing third-party payer websites, placing out-going calls, accepting incoming calls, sending and receiving fax documents, and sending/receiving correspondence to and from third-party payers; and various government agencies at the local, county, state and federal levels. Explains statements to patients, assist patients in applying for financial assistance, and frequently interfaces with collection agencies.
Referral Specialist
Coordinates the referral paperwork and processes of the assigned area of service. Prepares referrals obtains authorizations, and pre-certifications for patients. Assists patients in procuring the most appropriate care based on their managed care plans. Places orders or dispenses products based on the information provided by customers or referral sources. We are looking for someone with a natural customer service flair. To succeed in this role, you should have a strong telephone manner, excellent communication skills, and be able to handle pressure.

Respiratory Therapist
We are hiring a Respiratory Therapist to provide treatment, management, control, diagnostic evaluation, and care of patients with deficiencies and abnormalities of the cardio-respiratory system. You will provide assessment and interventions to help patients with breathing problems. A successful Respiratory Therapist will have superior clinical skills to administer care safely, efficiently and effectively. It's important to be capable of working independently with a wide scope of responsibilities, such as developing treatment plans, monitoring patients progress and providing education and counseling. Since you'll be caring for patients with chronic conditions, patient advocacy skills are a must. It's also important to be able to handle stress, since respiratory conditions can be very challenging. Excellent communication skills are necessary as you work directly with doctors, nurses, therapists and other patients. If you're especially detail-oriented, we'd like to meet you!
HSHS and affiliates is an Equal Opportunity Employer (EOE)